Profile

Miss Jane Austen
Let other pens dwell on guilt and misery.
Free Account
Created on 2011-12-31 21:23:54 (#1349849), last updated 2015-07-18 (114 weeks ago)
139 comments received, 4,784 comments posted
14 Journal Entries, 10 Tags, 0 Memories, 70 Icons

About
| | |
| --- | --- |
| Name: | Jane Austen |
| Birthdate: | Apr 16 |
| | |
| | |

Mini Bio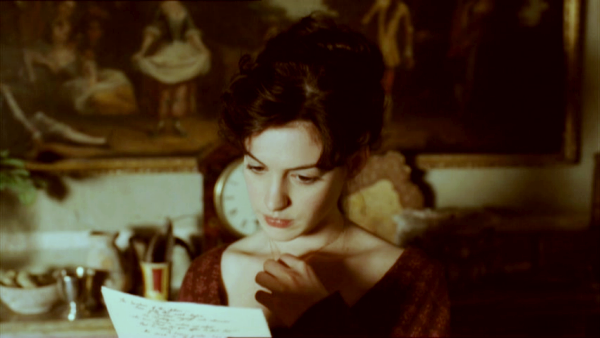 Jane is a character from the movie
Becoming Jane
and is a fictional representation of Jane Austen. I am playing her following the plot of the movie but also filling in with historical information as much as possible.
At the time of the movie, she is living in her parents' home and will be dressed as a woman of the regency era which means simple dresses except when otherwise specified. The majority of the time she will have inkstains on her fingers from the writing she is doing and might possibly be carrying a book or manuscript with her.
Banner from
things_imagined
In the movie she was beautifully portrayed by Anne Hathaway and I am simply borrowing her for roleplaying purposes in

milliways_bar
. On livejournal, she can be found at

jane_becomes
. The player behind Jane can be found at

ceitfianna
.

Connect
FionaLl8

People
[View Entries]

Communities
[View entries]

Feeds
[View Entries]

Subscriptions (0)

Linking
To link to this user, copy this code:
On Dreamwidth:
Elsewhere: